Sepang Testing
---
just posted some photos from the testing...

here are the times:

Sepang MotoGP test times - Wednesday.

1. Colin Edwards USA Camel Yamaha Team (800cc) 2min 3.56 secs
2. Chris Vermeulen AUS Rizla Suzuki MotoGP (800cc) 2min 3.90 secs
3. John Hopkins USA Rizla Suzuki MotoGP (800cc) 2min 4.00 secs
4. Olivier Jacque FRA Kawasaki Racing Team (990cc) 2min 4.08 secs
5. Nicky Hayden USA Repsol Honda Team (800cc) 2min 4.69 secs
6. Toni Elias SPA Fortuna Honda (800cc) 2min 5.02 secs
7. Makoto Tamada JPN Tech 3 Yamaha (990cc) 2min 5.11 secs
8. Tady Okada JPN Honda (800cc) 2min 5.90 secs
9. Nobuatsu Aoki JPN Rizla Suzuki MotoGP (800cc) 2min 6.60 secs
10. Carlos Checa SPA Honda LCR (800cc) 2min 11.05 secs


2006 Malaysian Grand Prix – 10/09/2006:
Pole position: Valentino Rossi ITA Camel Yamaha 2min 0.605secs (set in free practice, qualifying cancelled due to standing water).

Fastest race laps (by manufacturer):
Ducati: Loris Capirossi ITA Ducati Marlboro 2min 2.127secs
Yamaha: Valentino Rossi ITA Camel Yamaha 2min 2.332secs
Suzuki: John Hopkins USA Team Suzuki MotoGP 2min 2.584secs
Honda: Casey Stoner AUS Honda LCR 2min 2.623secs
KR211V Kenny Roberts USA Team Roberts 2min 2.753secs
Kawasaki: Randy de Puniet FRA Kawasaki Racing Team 2min 3.063secs
---
some pictures from Sepang testing..
---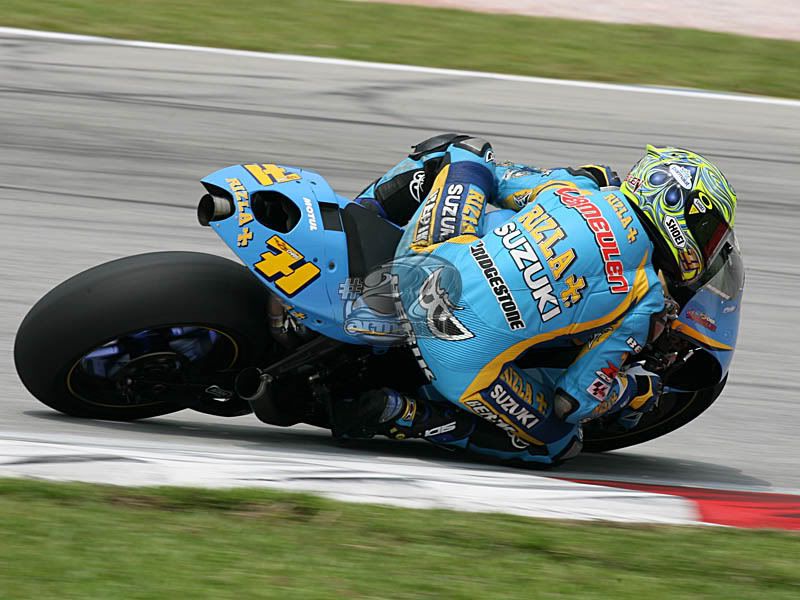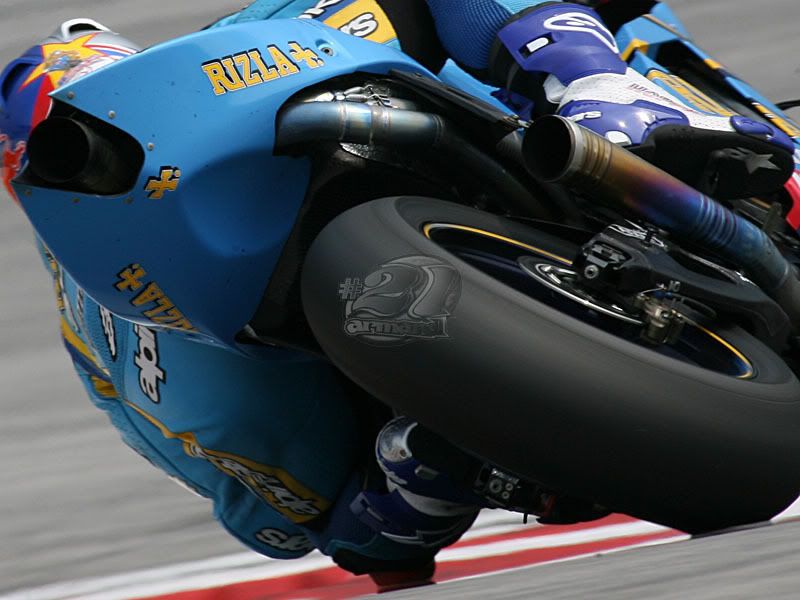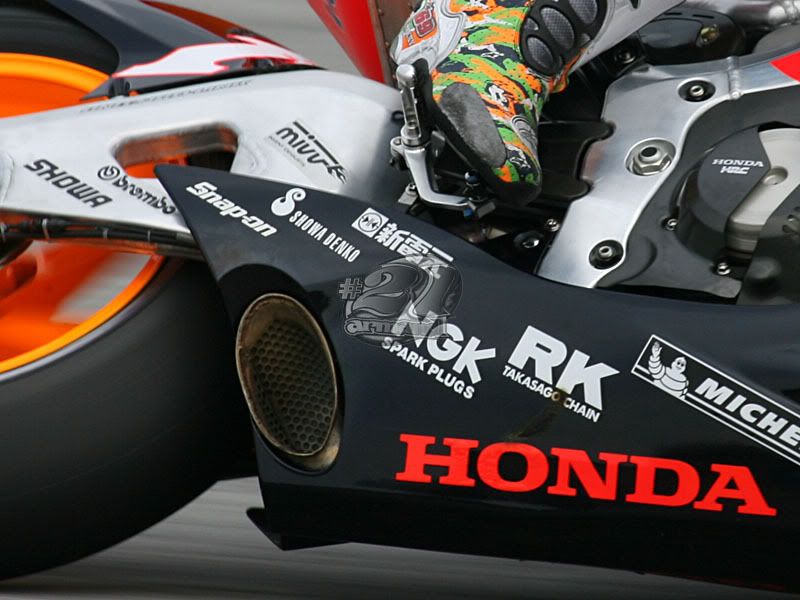 All pics taken by Armand Ali, a freind of mine.
The Honda's have the loudest sound
---
Join Date: Jan 2006
Posts: 7,182
Rep Power:
0
Thanks advocatt... keep'm coming
---
really love how hopkin takes the corner...
---
Join Date: Jun 2006
Posts: 156
Rep Power:
0
All of you who post about "proper" body position... well, Hopkins is a picture of perfection. Of course, not everyone can get into that position so be sure to limber up before trying it
An update on testing: Both Suzukis are on top with Hopkins leading the way with a 2:01:6 (from memory). It will be very interesting to see if Suzuki has been preparing longer for the switch and will have an advantage or if the rest are just sandbagging it and come '07 we'll see the same old story...
---
Posting Rules

You may post new threads

You may post replies

You may not post attachments

You may not edit your posts

---

HTML code is Off

---