Laguna Snapshots
---
Checking out one of The Doc's bikes at the Yamaha tent. . .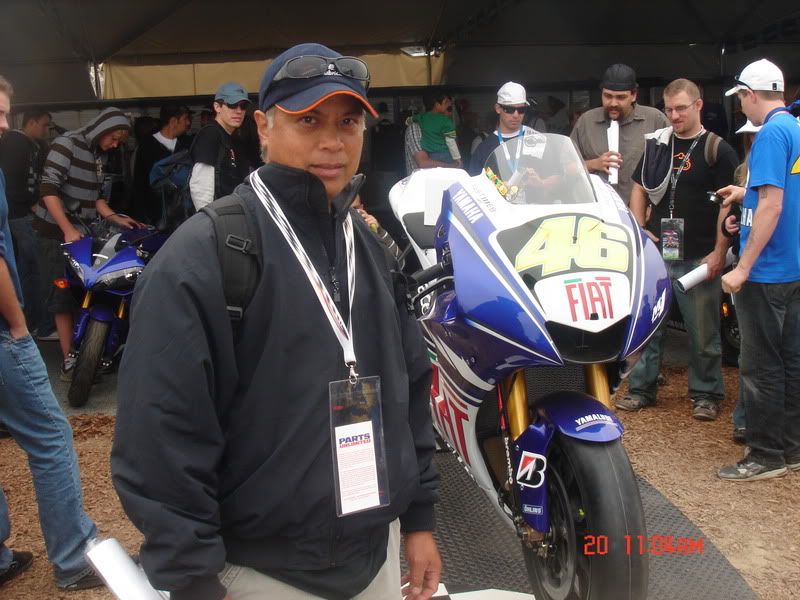 Hiking to THE Corkscrew on qualifying day. . .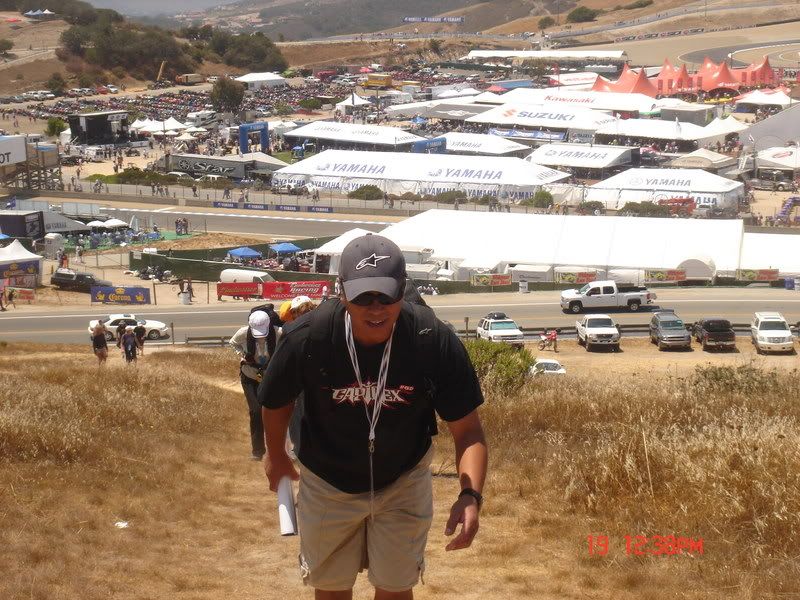 Race day above turn one, great view. . .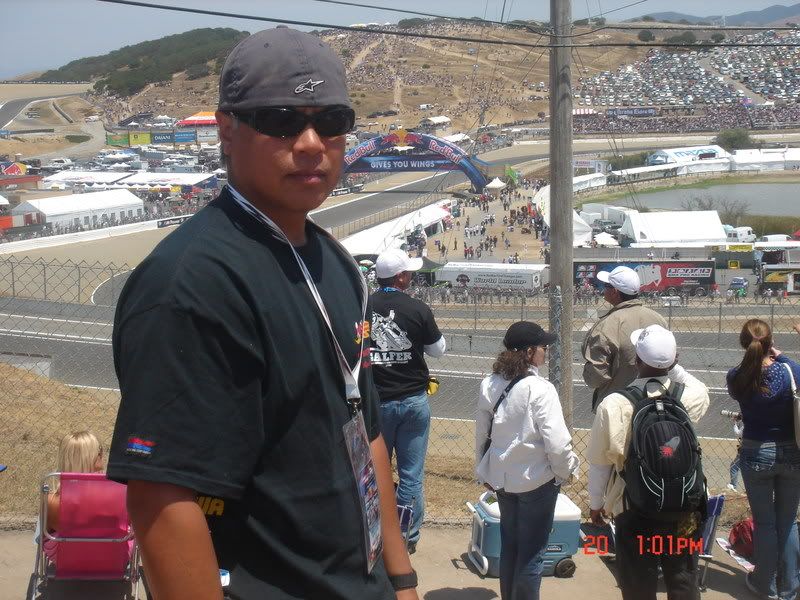 Hmmmm, should I sell the 919 and the Duc????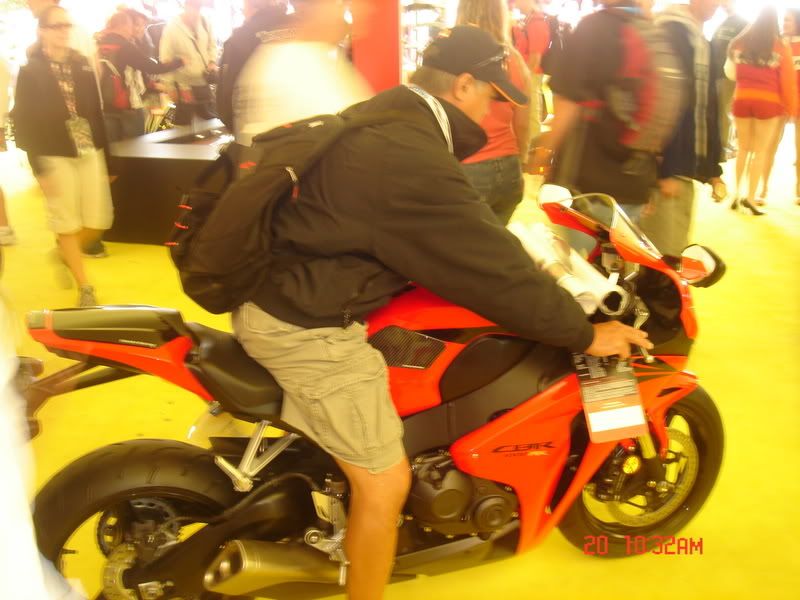 Kissing the Corkscrew, the Laguna Seca monkey is finally off his back. . .
---
Great shots!! I bet it was a blast actually being there. I'll make it down there someday to check out the Corkscrew in person!
---
Isn't That Somethin'
Join Date: Mar 2008
Location: Bradford PA
Posts: 1,028
Rep Power:
1
Looks like a GREAT time!!! Good for you!!!
---
UT VIVANT ALII...SO OTHERS MAY LIVE
Here's a couple of shots of a girl in our vintage race club at Laguna...she works for Arai.
JohnnyB
PS. She's also a pretty damn fast racer in her own right. Runs a Todd Henning 350 Honda in Light Weight Super Vintage.
---
Quote:
Looks like a GREAT time!!! Good for you!!!
Since the first MotoGP in Laguna Seca, my motorcycle buddies have been nagging me to experience it. So finally this year, a buddy and I camped at the track which made it more fun with the other racing fans. Besides all the racing, there's so much to look at (bikes and beautiful ladies, the wifey stayed home) and experience. ---After this, all I can say is that I can't wait 'til next year!!
---
Posting Rules

You may post new threads

You may post replies

You may not post attachments

You may not edit your posts

---

HTML code is Off

---