Tribuni Angusticlavii
Join Date: Nov 2006
Location: Virginia Beach
Posts: 3,726
1
Quote:
Just saw the date today. I wanna say today nov, 26th is 3 years today to the date since I bought this bike from Andres.
Woot woot. Might have to brave the cold and take her out on a date. Get her hot and worked up.
Today would be a good day to ride. 65 for a high today
---
2008 Yamaha FZ1-
Street
2005 Honda CBR 600rr-
Track
.... ? ... ride .... 65 high ???
---
rode today, it was awesome, a bunch of us too, new roads, no incidents, good times.
Tribuni Angusticlavii
Join Date: Nov 2006
Location: Virginia Beach
Posts: 3,726
1
Good deal...New roads???
---
2008 Yamaha FZ1-
Street
2005 Honda CBR 600rr-
Track
Bitten
Join Date: Jan 2006
Location: Virginia Beach
Posts: 5,451
1
New to him roads......



OK, he did find one new road I did not know about....... however, it is a "new road" going by the chesapeake airport.
well well.. its been awhile...
whats changed... mmm, nothing... HOWEVER, i ended not going with a Ohlins rear shock as planned. a simple Penske 2 way and a set of used forks freshly rebuilt with Ohlins springs, valves and piston, inital built by Thermosmann and now is back in his hands being sprung and set for my weight by him now.
so any moment now he should be done. I cant wait.
besides that, fresh oil soon and fresh rubber on the rear (metzler racetech), some cleaning up and mounting the matching fresh front tire, then i'll be all set and ready for cornerspeed come march 22nd.
That is all. kthanksbye.
forks and shock installed, swapping out fresh rubber to the front today, then putting it back together.
not sure if im going to install the track plastics or if im gonna leave them as is so i can ride it atleast once with the new setup before the track. we'll see what the weather is like and how i feel.
Also, changed the oil finally, basically had the same oil all year, which since i havent ridden much lately, was still under 3k miles, with one track weekend. changed it still.
switched to Mobil1 because paying $50+ for reposl oil isnt cool anymore.
moved the clipons further out/fwd.
installed the new forks completely flush with the triple, not even the lil lip is poking out, its completely flush.
cleaned up the brake calipers with brake cleaner and a toothbrush and some water.lots of gunk came out. good stuff.
im contemplating a brake flush just because i have 2 liters of the funk blue stuff, but i'd really rather save it for doing my car 1st.
a few cell phone pics from friday's shock install, none from yesterday.
out the box
shock installed.
so the bike is now complete. all the right mods done.
filters, full exhaust, pc3, wheels, brembo master, rearsets, clip ons, HID low beam, wheels, larger front rotors, great brake pads, upgraded brake lines, good fresh rubber, quick turn throttle, suspension.
All the right stop, go and turn parts.
i just hope it doesnt rain when we hit the track next monday and the temp is above 60. Praying for good weather.
all done, took it for a snip on the HWY, and man, those big bumps in the HWY feel like small cracks now, it smoothens out everything.
form the bounce it seems i could go a few more turns on the rebound, but otherwise it feels fine, WAAAAYYY more connected than before.
looks the same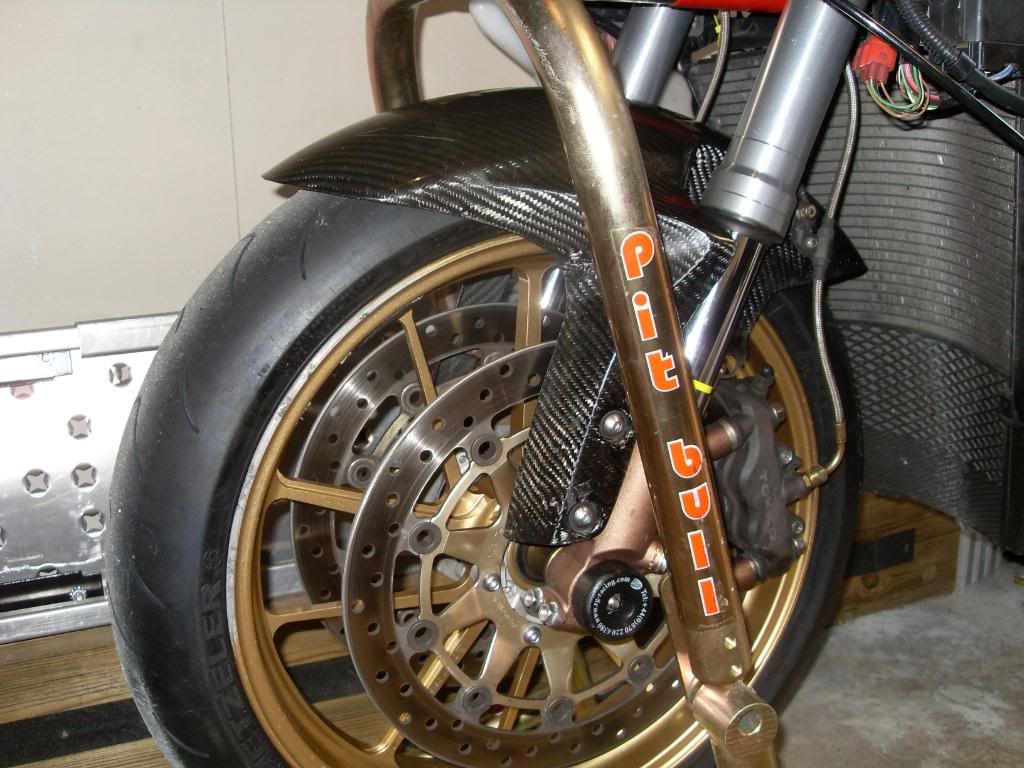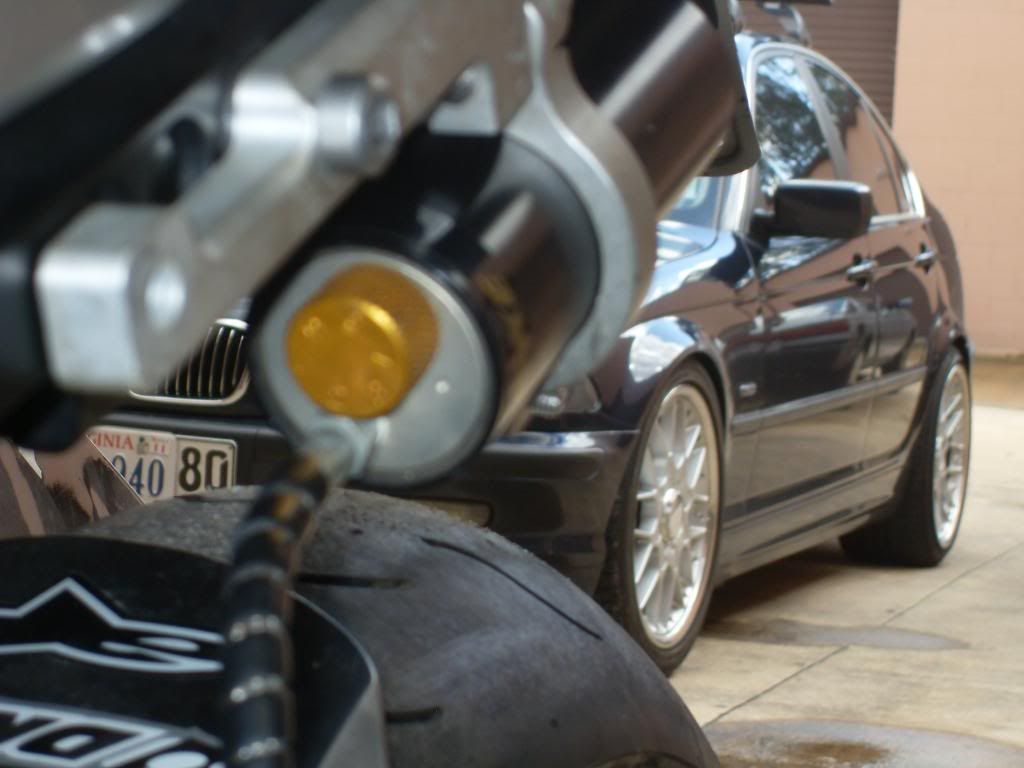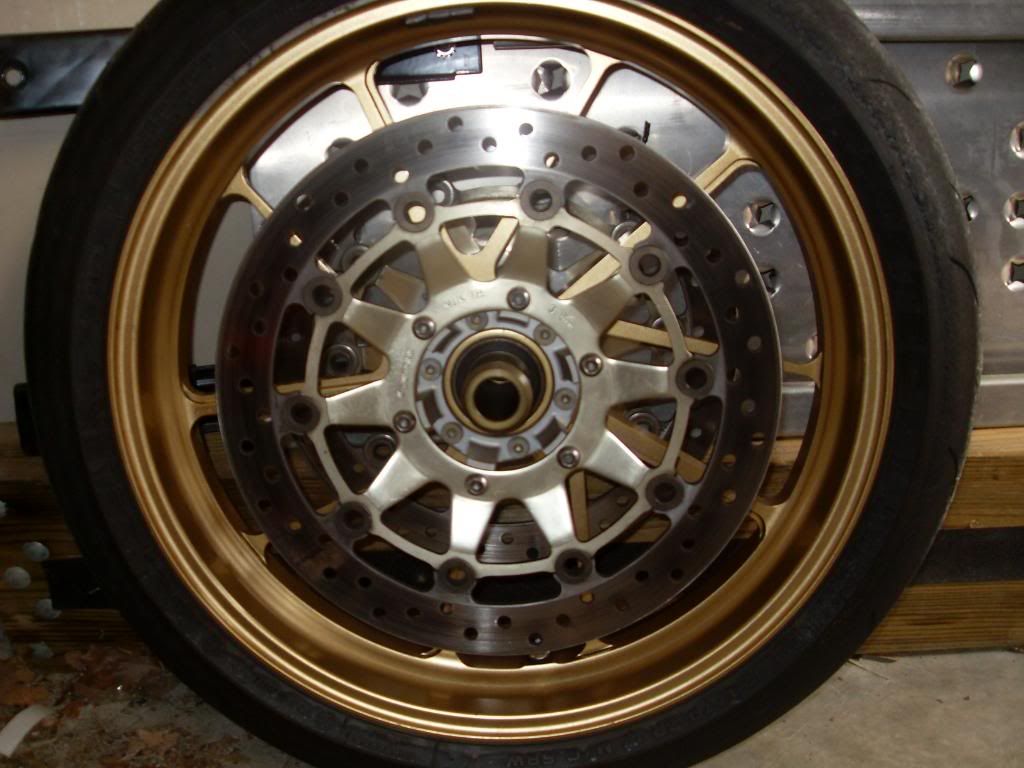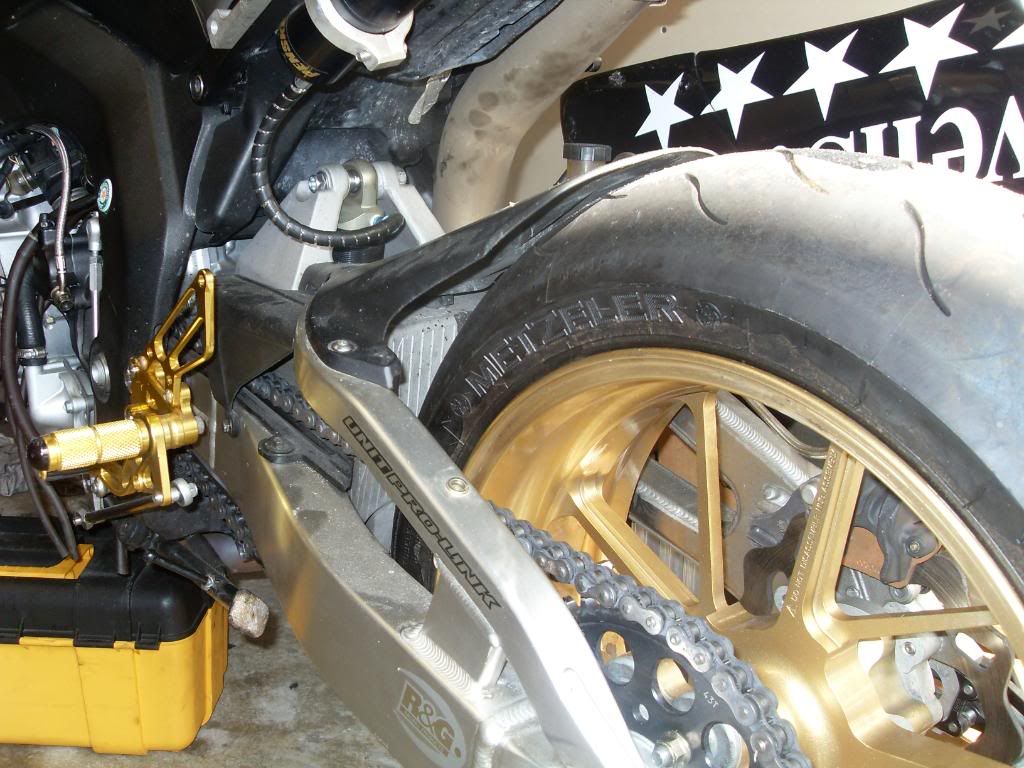 Mr. Twill
Join Date: Apr 2010
Location: New Hampshire
Posts: 13
Rep Power:
1
where did you get the penske mount snik?
Bloaker/f4iguy had it from years ago, I jacked it.
Woooooaaaahhh my thread is still here too. Hahhah


Sent from my iPhone using Tapatalk
Posting Rules

You may post new threads

You may post replies

You may not post attachments

You may not edit your posts

---

HTML code is Off

---